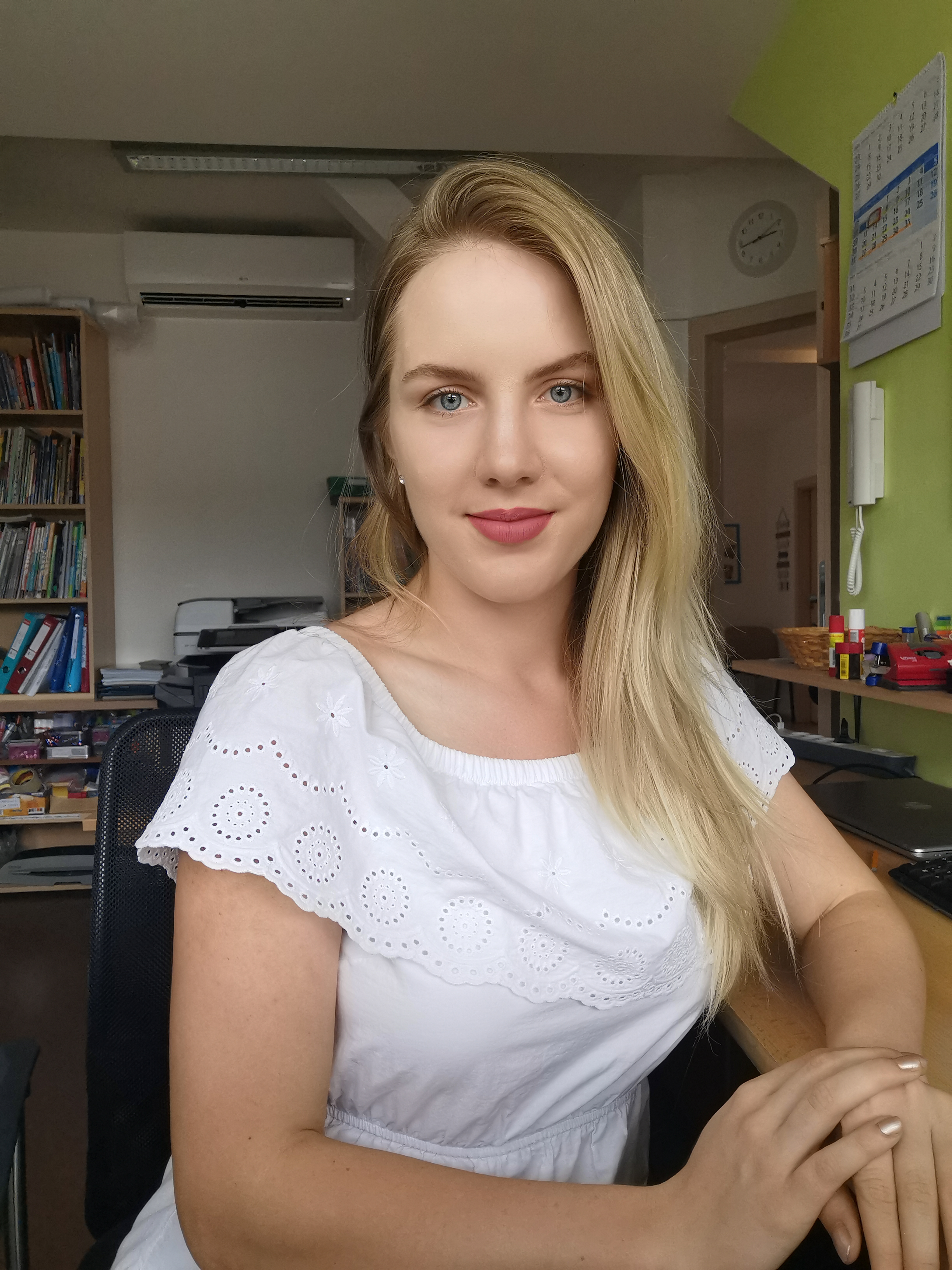 Daniela Sablová
Assistent
If you have any request, do not hesitate to contact me. I will be happy to help you.
Assistant - administrative
I have been working in the language school since 2018.
In my free time I like to play sports, bake and be with my friends. I enjoy learning languages and using my knowledge when traveling.